Please consider helping us by taking the short, new product survey below.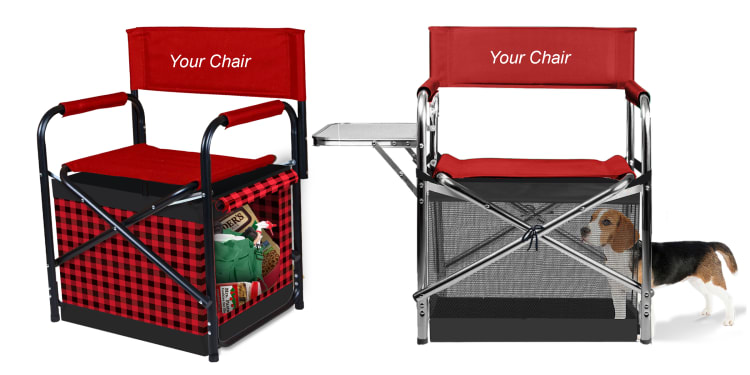 Patent Pending New Product Description
This patent pending new product concept is a simple soft-sided, bag-style accessory that can be releasably attached beneath the seat of an outdoor folding director's chair. Anytime the chair is opened, the unit fully expands to create a dry, shady retreat for small pets or a secure storage area for personal items. The flexible unit will not interfere with the features of your chair or the functioning of your chair as seating. The unit does not need to be removed except for machine washing or for transfer to another chair. Once installed, the unit collapses and folds flat with your chair where it remains ready for use anytime you open and use your chair.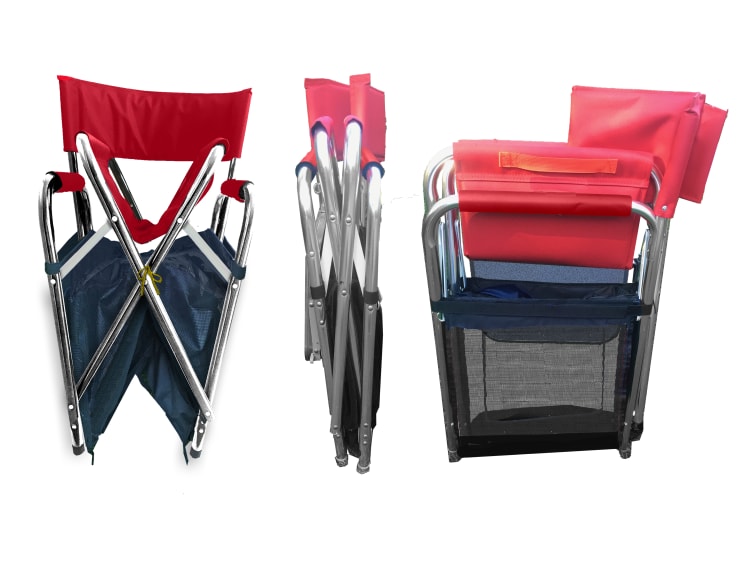 LeisureEase, LLCPatent Pending